Turbo Glass
Zimbabwe's Leading Fibreglass Boat Manufacturer

A very warm welcome from Zimbabwe. Here at Turbo Glass we have been designing and building some of Africa's leading fibreglass boating products for well over two decades. With an impressive array and portfolio of fibreglass products, why not take a quick tour of the website and find out for yourself why you need to look no further.
Our range of services 
We have a fantastic array of boats for sale in Zimbabwe.
Whatever Turbo Glass design you request, we offer a wide range of services for all your boating and fibreglass needs. If you are looking for a fishing boat in Bulawayo or an all species boat for the Zambezi we will build it for you…
Our Product Range
We specialise in a wide range of goods and services although we are well known for our boating expertise. Selling boats in Zimbabwe, South Africa and beyond. We stock second hand boats so please do ask if interested.
We manufacture, maintain and repair the following products: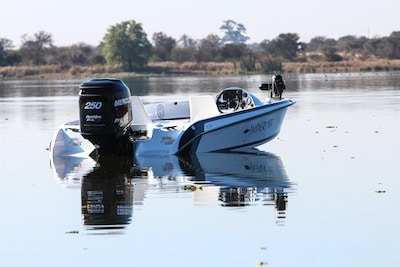 Boats
A fantastic range of fibreglass boats to suit all needs.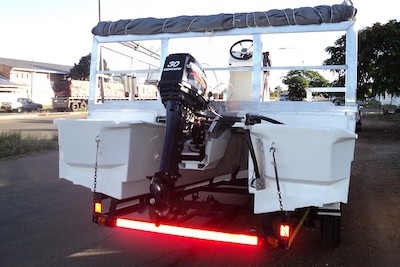 Mining
Fibre glass reinforced pipes, fittings and accessories.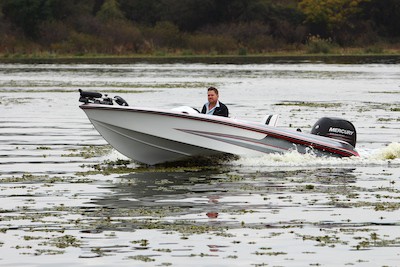 Industrial
Business signage, roofing sheets, partitioning and lighting.
Our History
Turbo Glass (Pvt) Ltd, established 1984, is a wholly-owned Zimbabwe company which originally specialised in fibreglass boat manufacture.  In 1990 specialisation in mining and industrial fibreglass was added to the company product range.
The marine division produces very high-quality boats – "floating" the names of Piranha (8 choices), Dory (4 sizes), Derringer 140, Winchester 180, Maxim 180,  Coyote, Sniper and the Wolf 180.  Pontoons with fishing decks are the order of the day when spacious outdoor conditions are preferred, and to cater for this market, Turbo Glass make the Bazooka 180, the Tomahawk 240 and the Aqua Leisure range.
Contact Details
Phone:
+(263) 9 474330

+263 71 240 9509
Email: